TWITTER FEED
Quick access contact details:
Headteacher: Mrs Laura Hopley (BEd Hons, NPQH)
Lawley Village Academy
Bryce Way
Lawley Village
Telford
Shropshire
TF4 2SG

01952 951200
office@lawleyvillageacademy.co.uk
RECEPTION ADMISSIONS 2021 VIRTUAL TOUR
Please watch our school virtual tour if you are interested in enrolling your child at our wonderful school in September 2021. Unfortunately this year we couldn't meet you in person due to the COVID-19 restrictions, so Mrs Hopley has instead created this informative video for everyone who hasn't had the chance to visit us. This video should give you all of the information that you need about our school.
School applications for 2021 Reception places must be made by January 15th 2021
If you have any further questions after watching the tour, please call 01952 951200 or email the office on office@lawleyvillageacademy.co.uk where we will be more than happy to answer your queries.
WELCOME
As Head Teacher of Lawley Village Primary Academy I feel privileged to have been given the honour of leading this school to cater for the children of Telford. With this honour comes a responsibility to ensure that these children receive the best educational outcomes possible from their time at Lawley Village – a responsibility I don't take lightly.
We are currently a one form entry school from Reception up to Year 6 catering for up to 210 children on roll in mainstream education. We are a child-centred school where all stakeholders in the school community are encouraged to take an active part in school life. We will also foster close links with surrounding schools aiming to share resources, facilities and expertise to ensure the best teaching and learning possible occurs at Lawley Village. Our teachers are highly effective and provide an engaging and exciting curriculum for all children.
As a member of the Reach2 family of schools we also have the support and advice of the country's largest primary only academy trust and would like to reassure the parents who will be sending their children to Lawley Village that their children's learning is in safe hands. The Reach2 philosophy is clear – a cornerstone of exceptional teaching experiences with shared values of learning, leadership, enjoyment, inclusion, inspiration, responsibility and integrity. As a result of this ethos we see high achievement across all of our schools and are one of the best performing trusts in the country. We seek to achieve this in every Reach2 school, children only get one chance at their education – we have to ensure that it is the best chance possible.
If you are interested in applying for a place at our school please get in touch, we would be happy to show you around our wonderful school.
I look forward to working with both the parents and children as they begin their time in Lawley Village Academy family, we intend to give all children the best start possible.
Mrs Hopley
Headteacher
We have been rated as GOOD by Ofsted in our most recent inspection. Please click here to read our report: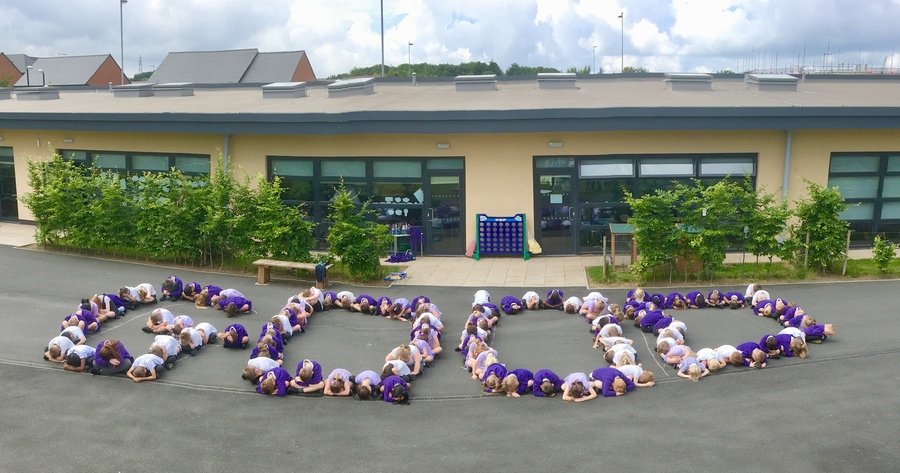 Important information - Covid-19.
Please go to school information/covid-19 update for more information