Year 3/4 - Willow class
Are you a trader or a raider?!
Last week, we had an invite to St John's church in Lawley for an Easter Extravaganza. The children learnt all about the Easter story and took part in many activities linked to the Easter story. The children loved being in the church and learnt so much from the activity that they did. A huge thank you to all of the volunteers that ran the day.
Willow class have been studying Stone Age artefacts, looking particularly at pottery and jewellery. After carrying out some research, the children designed and created their own Stone Age pots and jewellery and then painted them in metallic colours.
This week in English, we are designing and building our own roundhouses. We will then be estate agents and will write a persuasive text to persuade a Stone Age house buyer to buy our houses. To give use first-hand experience of being an estate agent, we visited the Barratt Homes show houses opposite school to see what it is like to look at a new home. Let's just say, we were persuaded to buy a new house from what we saw!!
Our maths lesson today (27/02) involved the children reading a recipe and then carefully measuring out the right liquid to make a Stone Age beverage!
Stone Age Brew
You will need:
120ml of waterfall water
80ml of mammoth blood
55ml of rock grime
20ml of sabre-tooth cat dribble
70ml of cave dew
Stone Age Pop
You will need:
60ml of egg juice
35ml of peppermint
80ml of squashed nut juice
95ml of fish water
115ml of squashed fresh oranges
Presenting Willow classes Stone Age games:
The women in Stone Age World have been having real problems!! They keep getting ear ache! The Stone Age men are banging their tools against the stones all day long and it is giving the women ear ache. Willow class have carried out an investigation to find out which material would be best to block the sound out if they wore ear defenders.
After some extensive testing of different materials, Willow class concluded that cotton wool blocked out the most sound.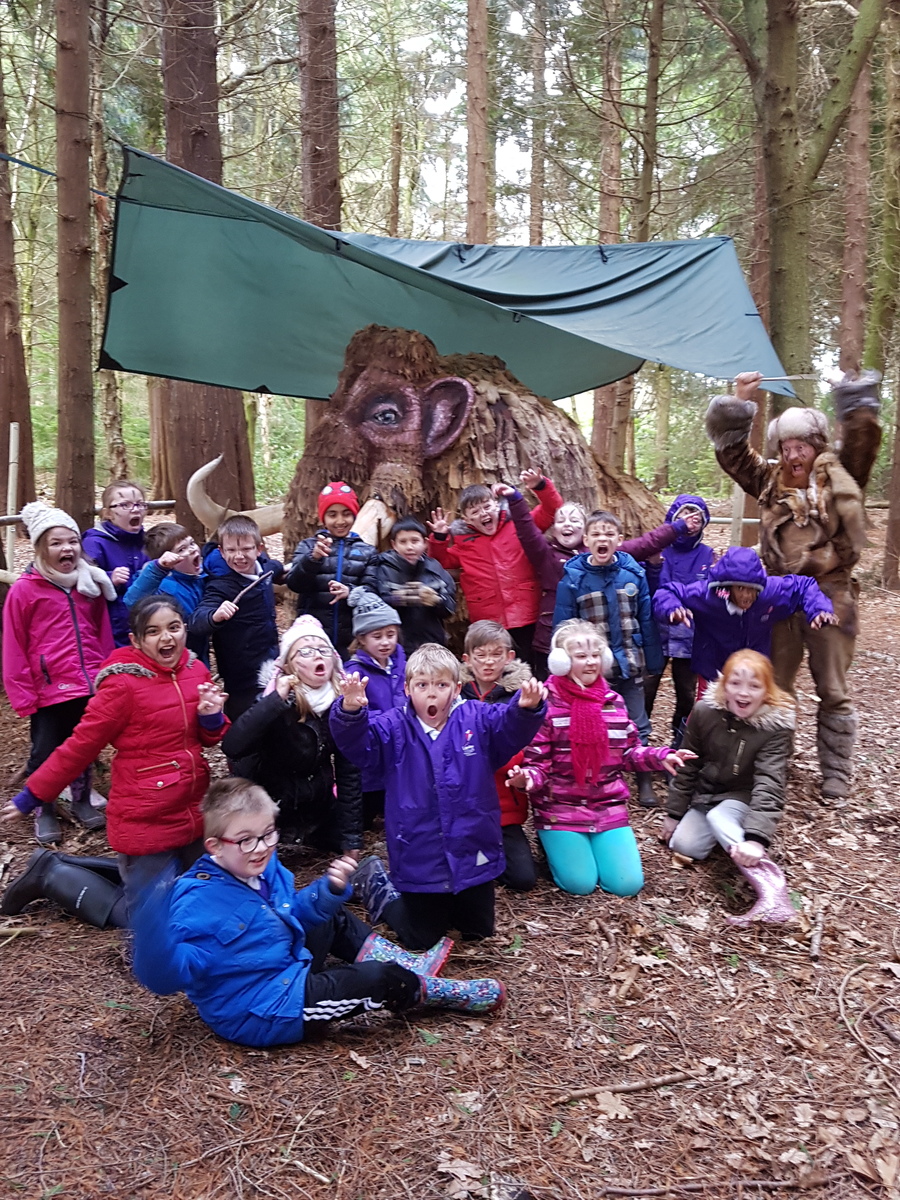 On Friday (2nd February), Willow Class went to Stone Age World!! We had a fantastic day in the woodlands, acting like we were from the Stone Age. We looked at artefacts from the Stone Age and got to have a go with them. We also made some shelters and some arrowheads. It was a brilliant day as you will see from our photographs.
Today (1st December) we exploded our volcanoes. We used vinegar and bicarbonate of soda. The children loved seeing them erupt into streams of lava.
We have been very busy in art lessons! We have been creating some amazing pieces of art work. First we created a 'splatter' picture of a volcano exploding and then we created a paper mache volcano. We will be exploding these and are very excited to watch them explode.
In Design and Technology, we used cocktail sticks and marshmallows to create a structure. We then tested our structure by placing it in jelly and wobbling it. If our structure broke, we went back to the 'drawing board' and remade our structure to make it more stable.
Converting media.
(Media will continue converting in the background)
Willow Class have been struck by natural disasters!